Georg-Kerschensteiner-School Holdorf
Our school partnership with the Georg-Kerschensteiner-Schule in Holdorf (GKS Holdorf) is a complete success! Since the beginning of our partnership, the high school has already organized three fundraising rounds to support its partner schools in Nigeria in the state of Akwa Ibom. In addition, the GKS has already been awarded a "Sports Friendly School" award and is also on its way to becoming a UNESCO environmental school.
From 30. 04. 2021 to 02. 05. 2021 the GKS Holdorf held its first fundraising run, during which over several days all students were invited to walk, run, jog, measure their running distances and have them "green". The sporty young people looked for sponsors for the routes they ran, who paid them a certain amount of money for the (kilo) meters they ran. Almost 3,010 euros have been raised! All donations went to the Community Secondary Commercial School in Ikot Ekpeyak in Ikono, Uyo. This school with its 2,017 students and 157 teachers is one of the Green Schools that we are implementing together with the Zenaga Foundation and the African Centre for Environment, Agriculture and Rural Development (ACEARD).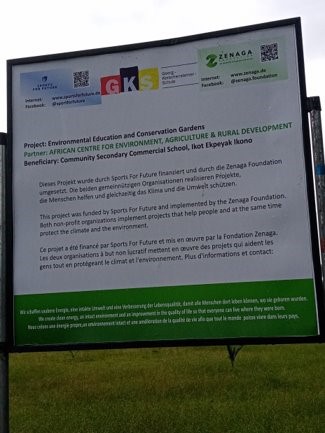 Donation run 2022
A second donation run followed a year later: On 29 April 2022, thanks to a one-hour run, more than 2,741 euros were raised from the 280 participating pupils. The donation supports the reforestation project of the Community Secondary School in Ikot Abia Idem, Ikot Ekpene. This partner school also completed a run. The Holy Family College in Oku Abak also received a portion of the donations.
Donation

run 2023
A fundraising run was also held in 2023. In May of this year, the students from Holdorf again looked for sponsors who paid them a certain amount for the meters and kilometers they had run. So 1,650 euros were raised for Sports4Trees! The money will be donated to the Community Comprehensive Secondary School in Ikot Ekpene Udo, a city in the state of Akwa Ibom in Nigeria. The school is part of the Green Schools project, which we implement together with the Zenaga Foundation and ACEARD. A fundraising race was also organised here: 50 pupils ran 200 metres each, making a total of 10,000 metres.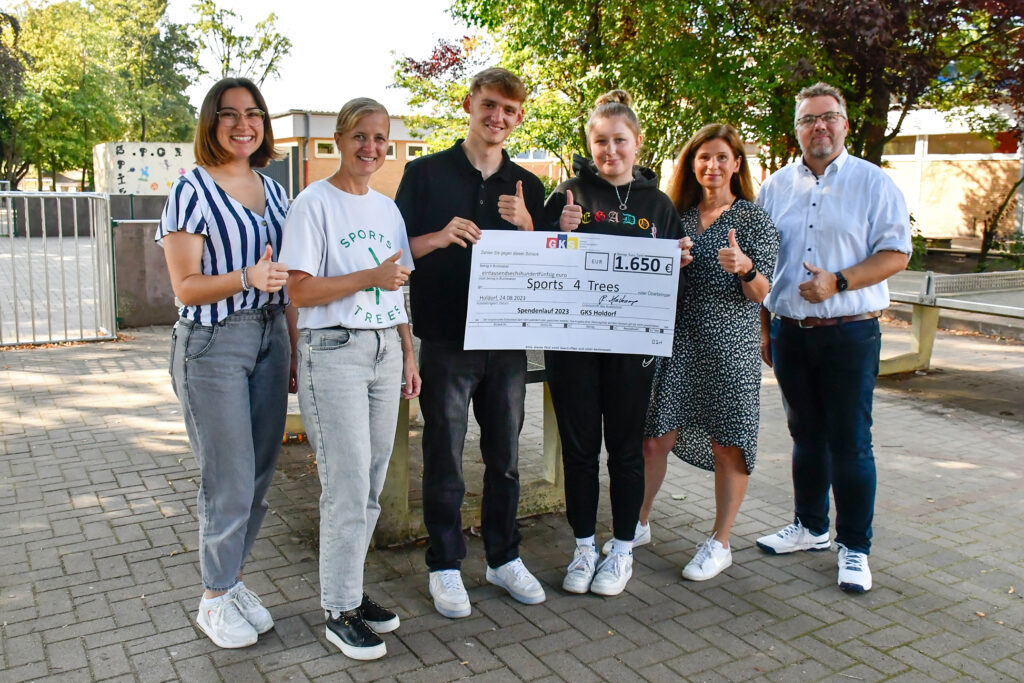 In total, the Georg Kerschensteiner School from Holdorf has already donated a sum of 7,500 euros!
We would like to thank GKS Holdorf for the great cooperation and commitment. It's really strong what you can do!
Would you also like to organize a charity run and need support with the implementation? Do you have ideas for further projects? Do you have any questions? Then feel free to contact us at info@sportsforfuture.de!