Sports4Trees already has a diverse circle of supporters from athletes, clubs, schools and teams, which is constantly growing. Here we introduce you to our supporters who implement projects together with us.
We hope to inspire you with these individual implementations to become active yourself and we are looking forward to your ideas to get involved with Sports4Trees.
Project: climate ticket / Herzbuwe jersey
Supported project: school project in Nigeria (Zenaga Foundation) / Mangrove reforestation in Nigeria (Forstfreunde)
Project start: season 21/22
Waldhof Mannheim was one of the first clubs to sign our statement in 2019, and for the new 21/22 season, the third-division club is tackling climate protection in two ways. Firstly, 3€ will be donated to a school project in Akwa Ibom in Nigeria through the sale of each jersey. There, the Zenaga Foundation is implementing social aspects for us in addition to planting trees, a tree nursery and equipping the school with solar lamps.
On the other hand, from this season onwards, every ticket purchase will include the opportunity to buy a climate ticket for one euro, through which a mangrove will be planted in a mangrove planting project, also in Akwa Ibom in Nigeria. This project is implemented by our new project partner Forstfreunde. You can find more information about the project here.
More information about the jerseys >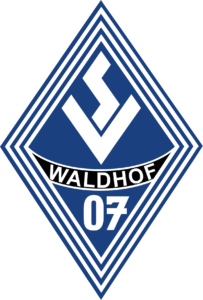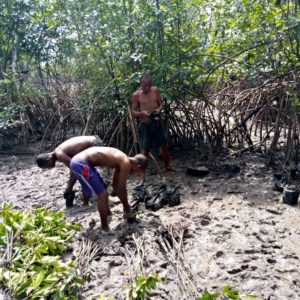 Project: each goal – a tree
Supported project: reforestation in Kenya (WWF)
Project start: season 21/22
The Landesliga club from the Erzgebirge region will plant one tree in the region for every goal scored in the 21/22 season. In addition, Sports for Future will also plant a tree for every goal in the WWF reforestation project near the Mara Serengeti in Kenya. So every goal counts twice!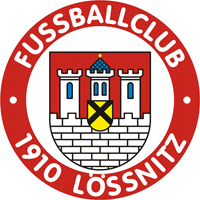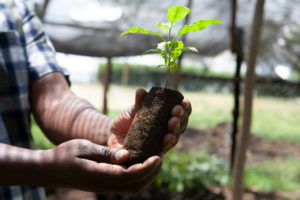 Project: climate ticket
Supported project: myclimate Uganda
Project start: season 19/20
Fans of TSG Hoffenheim have the opportunity to actively support climate protection when buying a ticket: In its online ticket store, the Bundesliga soccer club also offers the "climate ticket" for purchase. In cooperation with the non-profit climate protection organization "myclimate Deutschland", buyers can support the project "Smallholders in Uganda afforest forests" by additionally booking an undetermined number of tree seedlings per ticket. So far, more than 25,000 tree seedlings have been realized.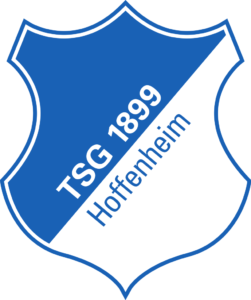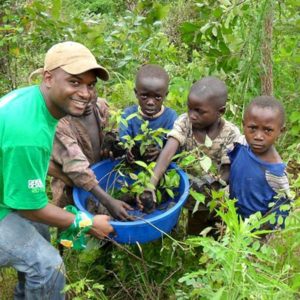 Initiator: Carina Wimmer
Supported projects: reforestation in Kenya (WWF)
Project start: 2021
The 2021 Summer Games are all about sustainability this year. However, the CO2 emissions caused by air travel will still be produced. Athletes from Germany see it as their responsibility to practice their beloved sport and still protect the climate. Therefore, they want to make an effective contribution on their own initiative and support a WWF project for reforestation in Kenya.
This is how the idea of the sports-centered "climate market" was born: from the donations, trees are planted for a positive climate effect, and in return, athletes offer creative, attractive and even unusual services.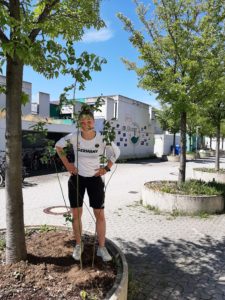 Project: Rowing forest
Initiators: Carlotta Nwajide and Fini Sturm
Supported project: reforestation in Kenya (WWF)
In the 2021 Olympic season, many rowers are over the German average of 10 tons of CO2 emissions only with their flights. The round-trip flight to the Olympic Games in Tokyo alone emits around 6 tons of CO2. The rowers of the national team want to serve as a role model and make a positive contribution to climate protection. The donations come from the rowers of the national rowing team. Everyone donates voluntarily and at their own discretion.  In addition, other rowers, sports fans and interested people are invited to donate as well! The goal is to collect an amount of 20.021€ until the end of this Olympic year. Sports for Future will double every donation!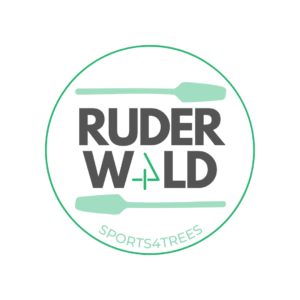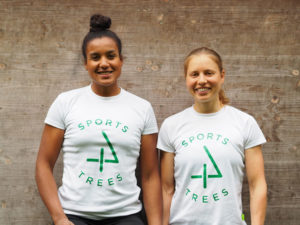 Projekt: BadmintONEarth
Initiator*innen: Miranda Wilson and Kai Schäfer
Supported project: DR Kongo Zenaga and ASEAD – Academy of Sciences & Engineering for Africa Development.
The badminton national players want to stand up together for climate protection and have decided to realize the first reforestation and climate project of the badminton sport, whether to compensate for tournament trips, league match days or ball consumption in the club.
To take a holistic view of climate protection, the donations will not only be used to plant trees, but also to promote solar energy and support the local population in the city of Bakana in the DR Congo.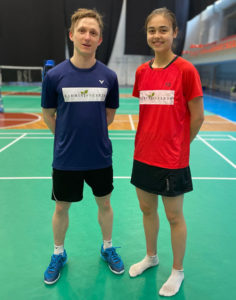 Project: Hockey forest
Supported Project: Grootbos Foundation (South Africa)
Project start: 2020
The women's national field hockey team is facing up to its responsibility for the planet and taking action: The ladies have created a field hockey forest in South Africa with the help of the Grootbos Foundation. This forest is also available for other nations, field hockey players, fans and supporters to plant. A tree costs 25€ – for this the Danas ensure that the trees are planted in the field hockey forest and send a certificate with the coordinates of the trees. So far, the Danas and their supporters have planted 801 trees.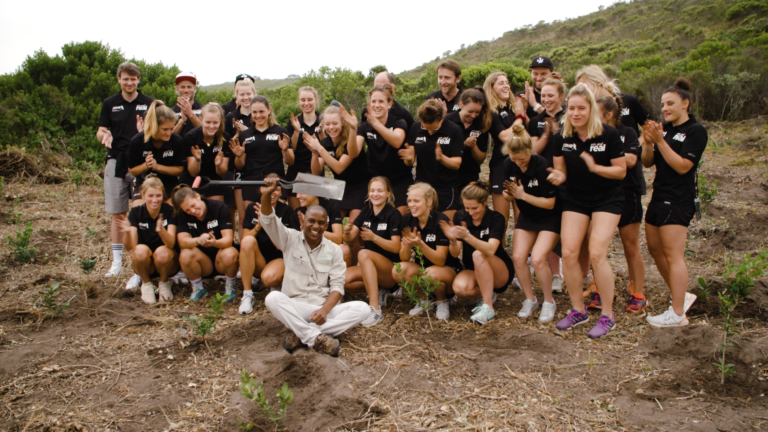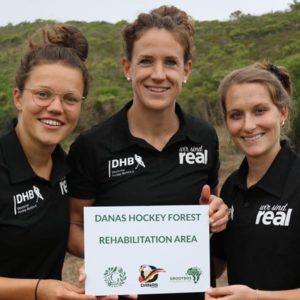 Georg-Kerschensteiner-Schule Holdorf
Project: charity run on April 30th to May 2nd 
Supported project: Partner school in Nigeria with Zenaga Foundation
A colorful school – like its logo: The Georg-Kerschensteiner-Oberschule reaches out to its students in many ways, even in Corona times. From 30.04. to 2.05. they organized a fundraising run, where over several days all students were invited to walk, run, jog, measure their running distances and "go green". With this campaign, the GKS gave the starting signal for the cooperation with Sports for Future. The sporty young people were looking for sponsors who would pay them a certain amount of money for the (kilo)meters they ran. In the process, almost 3010€ were collected! All donations will go to a reforestation project of the Zenaga Foundation and Sports4Trees. The GKS has chosen a project that is connected to a school in Nigeria (in the state of Akwa Ibom).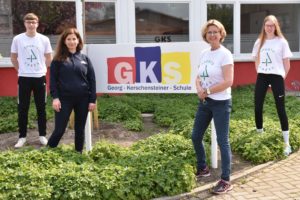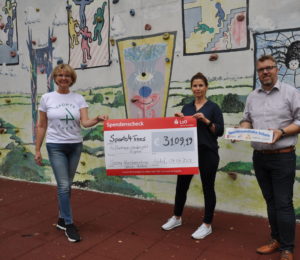 Summer Feeling University of Bayreuth
Project: charity run on April 25th 2021 for the Summer Feeling Forest
Supported project: myclimate Uganda 
The non-central fundraising run, organized by Summer Feeling of the University of Bayreuth and CommunityMOVE on April 25th, 2021 was a complete success! The student organizers of the campus event, which unfortunately had to be cancelled due to Corona, put sustainability in focus. To make a positive contribution to climate protection, the "Summer Feeling" forest was initiated and a charity run was planned. On April 25th, 2021, a total of 578 participants ran 5,702 kilometers and donated 7,277€! By doubling Sports for Future e.V., a Summer Feeling forest with an incredible 14,554 trees can be planted in Masindi, Uganda through the implementation of myclimate!