What it´s about?
This year, the Summer Games are all about sustainability. There is no way of getting around the emissions caused by the current climate killer of airplane travel to Tokyo… …or is there? Athletes from Germany want to make an effective contribution to this on their own initiative; they see it as their responsibility to practice their beloved sport and yet not claim any privileges when it comes to CO2 savings. This is how the idea of the sports-centered CO2 exchange came up: athletes offer creative, attractive and even unusual services that are purchased through the implementation of CO2 compensation measures.
Update: The project is completed! Almost 4000€ were collected, which was forwarded to our partner project of the WWF in the Chepalungu-Forest in Kenya. An "athlete's forest" will be created from the donated trees and will grow little by little. Thank you for the support of all donors!
Initiators
The initiative to offset her flight came to Carina Wimmer shortly after she won her gold medal in shooting at the European Championships in Croatia. The sport pistol shooter also earned her ticket to Tokyo and wants to compensate for the resulting CO2 emissions.
The project is being carried out and realized by the Innovation Hub Spitzensport, powered by Innovationsmanufaktur GmbH in cooperation with Sports for Future e.V. and Sports4Trees.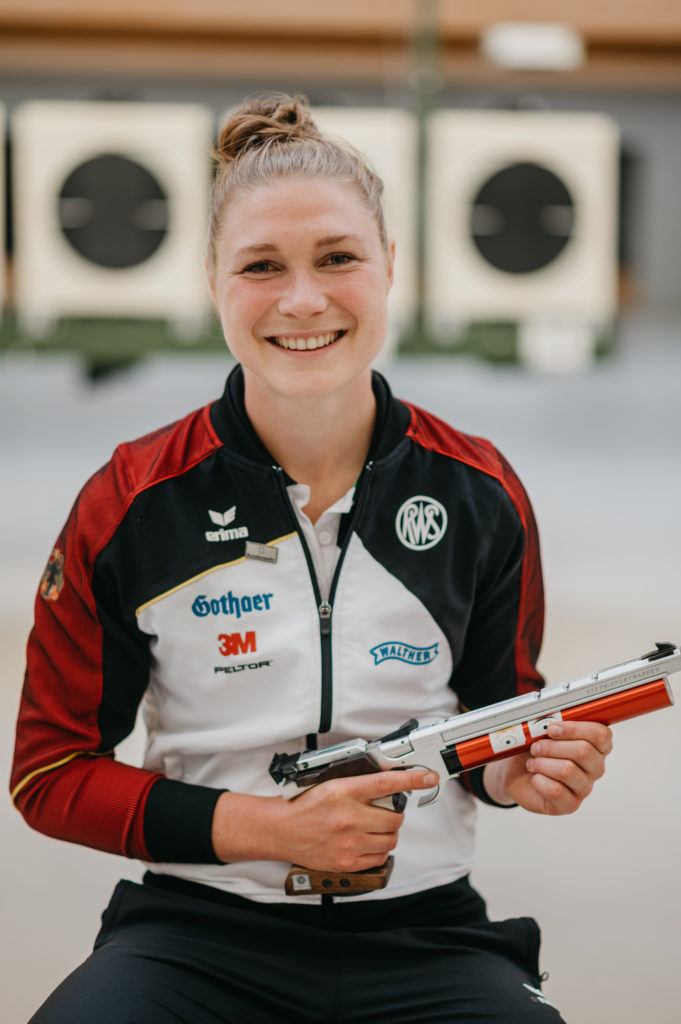 Project donations
The donations are realized and managed by the platform Fairplaid. 
The principle of this platform is to reach a donation goal in order to successfully complete the project. If this is not successful, the donation amount will be completely transferred back to the donors at the end of the term.
for donations from 200€ we can issue a donation receipt at the end. (up to 200€ a bank transfer receipt is sufficient as a donation receipt).